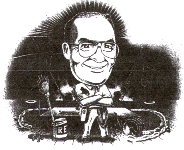 Why did I decide to put together STAGECRAFT 1? Why did I decide to go into consulting?
To share a love of live theater and, in particular, the technical portion of the craft. Until I started fabricating, selling and installing theater equipment I did not realize just how fortunate I had been to have parents, grandparents and teachers who taught me how to use tools and how to enjoy live theater.
Each of those role models gave me responsibilities and expected me to achieve. From doing lighting and scenery in high school I went on to be technical director for my undergraduate college as I earned my Indiana teaching license. I went to work for a theater equipment company then into the Army for two years. The Army gave me engineer basic training and leadership school. Returning to selling and installing I visited almost all of the high schools in Indiana, so was aware of what facilities existed.
After a year as scenic carpenter for a local TV studio I started teaching and found that there was no basic text with which a student could start. My advisor at Northwestern said that I should write a text - so I did the outline for it in lieu of my Master's thesis. At that time I also started answering questions for an architectural firm, which led to consulting for them.
I used and expanded my text outline for 17 years, finally publishing the first edition of STAGECRAFT 1 in 1978. As consulting work increased, I saw the need for some expansion in the text and added that with the second edition in 1991. Now that I have retired from the classroom after 38 years I spend my full time consulting.
Many of my over 450 consulting projects have introduced me to other teachers. From them I continue to learn ways to help provide facilities and equipment for them to help students learn.
For a résumé, references, or a list of projects, you can
call (317 / 846 - 3907) or
e-mail (stagecrafter@aol.com)
William H. Lord.